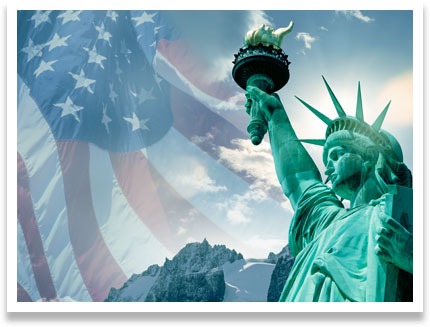 Rather then create new curriculum and resources as part of this initiative, our goal is to assist teams in better utilizing the resources and tools readily available to them. The links and resources listed here represent a small slice of what is available to teachers and schools interested in promoting civics and civic engagement in their classrooms.
Check back often, as the links and resources here will be updated regularly.
If you would like to suggest a resource to be included on this page, email Frank Pisi at fpisi@scoe.net.
Helpful Resources
Bridging the Divide: History-Social Science Lessons Optimized for Distance Learning
The Bridging the Divide Project is the result of a collaboration among the History-Social Science Regional Leads of the California County Superintendents Educational Services Association (CCSESA). The goal of the project is to fill the void of high-quality distance learning lesson plans aligned to the California History-Social Science Framework and Standards, California Common Core State Standards for English Language Arts, and the California English Language Development Standards. Lessons are available at each grade level, Kindergarten through Twelve, along with links to any resources needed for implementation. These resources are provided at no cost to California teachers. 
Count Me In! Census 2020 Curriculum Resources
The Sacramento County Office of Education in partnership with the Los Angeles County Office of Education has developed curriculum modules at the 5th, 8th, 11th, and 12th grades designed to teach students about the US Census and get them excited to advocate for a complete count in 2020.
Mikva Challenge
Website of the Mikva Challenge, a nonpartisan 501(c)3 organization that prioritizes the development of civic leadership in underserved Chicago high school youth. This group utilizes and Action Civics framework to support increased civic engagement of students, teachers, and the entire community.
iCivics
Founded by Justice Sandra Day O'Connor, this site contains a multitude of digital resources including games, lessons, curriculum units, and other resources to engage students in civics.
21st Century Citizenship
Website with a report and resources to help implement 21st Century Citizenship.
Guardian of Democracy
Website of The Center for Information & Research on Civic Learning and Engagement and their report that follows up their earlier Civic Mission of Schools report.
SCOPE at Stanford University
The Stanford Center for Opportunity Policy in Education (SCOPE) was founded in 2008 to foster research, policy, and practice to advance high quality, equitable education systems in the United States and internationally. This site contains many tools and resources for teachers and schools interested in fostering more equitable and student centered programming.
Documents and Reports
Project Based Learning Components (319k PDF)
Resource from the Buck Institute for Education
K-12 Service-Learning Standards for Quality Practice (173k PDF)
National Youth Leadership Council
Youth Civic Development & Education (953k PDF)
Center on Adolescence, Stanford University
Center for Multicultural Education, University of Washington, Seattle
Revitalizing K-12 Civic Learning In California: A Blueprint For Action (2.2 MB PDF)
Report of the California Task Force on K-12 Civic Learning
Tools from the Los Angeles County Office of Education (LACOE)
LACOE is currently implementing a large scale Civics initiative,
also funded by the Stephen D. Bechtel, Jr. Foundation. These
tools we created through their project: